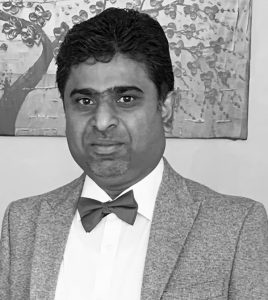 Senior Caseworker/Practice Manager
Jay is an experienced immigration case worker and an expert in handling asylum cases, especially Sri Lankan cases. He is a very friendly person who works closely with clients and barristers for the success of the cases. Mr Jay works hard by identifying and focusing on every single point of law and fact for the betterment of client's cases. He is acknowledged by our clients and barristers for his hard work.
Jay identifies the strengths and weakness of the cases and advices his clients accordingly. The success rate of asylum cases handled by him exceeds 90%. Mr Jay is very familiar of Sri Lankan current country guidance of GJ and others (post-civil war: returnees) Sri Lanka CG [2013] UKUT 00319 (IAC) and case laws of UB (Sri Lanka) [2017] EWCA Civ 85 in relation to the activities with Transnational Government of Tamil Eelam (TGTE), SB (Sri Lanka) [2019] EWCA Civ 160 in relation to credibility and KV (Sri Lanka) [2019] UKSC 10 in relation to scars.
Jay is also incharge of the office management and IT support of the firm. He works hard for the development of the firm, together with our team.
Jay has worked in the private and government sectors in Sri Lanka before he migrated to the United Kingdom.
Jay is accredited under the Law Society IAAS as a Senior Level 2 Caseworker which enables him to provide specialist legal representation under the firm's legal aid franchise.
He has knowledge in the fields of Research & Development and Legal & Management.
Jay holds MSc degree in the field of International Finance and Economic Development (IFED) from the University of Reading, UK.
BA (Hons) Economics degree from University of Jaffna, Sri Lanka.
He has a Diploma in Management from Open University of Sri Lanka and was a Bachelor of Law Student at the Open University of Sri Lanka.
He was trained by the International Monetary Fund (IMF), Bank of England and Asian Development Bank (ADB) for Research & Development. He uses his analytical knowledge and experience to handle cases for the better outcome.
What clients say
After a long struggle of 18 years to regularise my stay, I was finally granted leave to remain thanks to David Benson Solicitors! Highly recommend Jaykanth