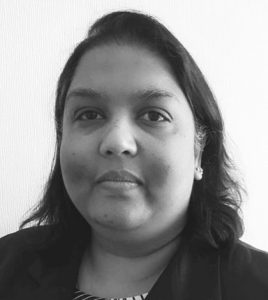 Director/Solicitor
Irina holds a BSc (Hons) in Business Information Systems with Information Technology from Middlesex University and an MSc in International Logistics from University of Plymouth. Leaving her IT/Business oriented studies, she decided to go for the legal field. She completed her Graduate Diploma in Legal Studies from London South Bank University in 2008 and then completed her LLM in Legal Practice Course with University of Law in 2014.
Irina started her legal career with Makka Solicitors as a caseworker in June 2012. She completed her training contract with Makka Solicitors and qualified as a solicitor in February 2016.
Irina joined David Benson Solicitors in December 2016 as a consultant Solicitor. She is currently the head of the conveyancing department at the firm.
Her experience includes:
Residential freehold/leasehold sale and purchase
Commercial properties including business sale and purchase
Residential lease extension
Remortgages and transfer of equity
Auction contracts, sales and purchase
Leases
She also has extensive experience in immigration and is a qualified Legal Aid Supervisor. She is also responsible for the Legal Aid immigration team within the firm. She also undertakes privately funded immigration work and is well versed in all immigration matters including:
Visitors visa
Leave to Enter applications
In country Further Leave to Remain applications
Passport applications
Nationality matters
Appeals
Judicial Review matters
She also appears in Tribunal on behalf of her clients. Irina also undertakes other matters within the civil and housing fields.
She is fluent in English, French, Hindi/Urdu and Creole.
Interest:Whilst Irina has many other interest, her two young children seem to have left her with very little time for those interest. Her solution was to get them to like what she likes doing including reading, Avengers movies, shopping and strolls in the park.
Hourly Rate: £225 plus VAT
What clients say
Irina @ David Benson solicitors dealt with my permanent residence application and was successful. She was very helpful throughout the process .Big thanks to Irina for all your guidance and support. Mahrukh Ahmed