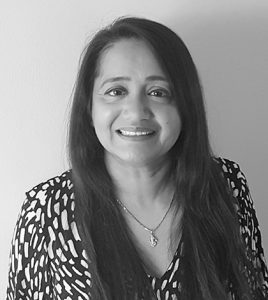 Consultant Solicitor
Anantha Thirunathan has specialised in family law for over 18 years. She heads the family department and exclusively practices family law.
Anantha has extensive experience in all areas of family law. She specialises in Divorce Separation, the financial elements involved in both as well as private and public law children disputes. She is accomplished in dealing with high net worth divorces but deals with clients from varied financial backgrounds and all walks of life. In addition, Anantha has expertise in dealing with divorces with international elements and also freezing orders.
Her cases in Children Matters have ranged from sexual abuse to extreme neglect of children due to mental health issues of the parents, contact and Residence disputes involving allegations of domestic violence, paternity disputes, permanent and temporary removal of the children from the jurisdiction and prevention of the same.
Anantha is sensitive to client's emotions and has a sympathetic approach to understanding the clients with due consideration to the cultural implications in a family dispute.
Anantha is approachable and her ability to communicate well with clients enables her to balance a friendly and a professional relationship with them. She endeavours to resolve matters in a sensible, competent, non-aggressive and conciliatory manner to achieve the best possible outcome. However, she possesses the tenacity and the necessary skill to fight her client's corner should the need arise. She is passionate about achieving the best possible results for all her clients which is why most of her work comes through recommendations.
Anantha holds an LLB degree and is also an Attorney--at-law.
Anantha's experience in other areas of law including Immigration, Crime and Conveyancing enables her to deal with all aspects of a case.
Outside of work Anantha enjoys travelling, theatre and spending time with her family.
Hourly rate: £240+ VAT