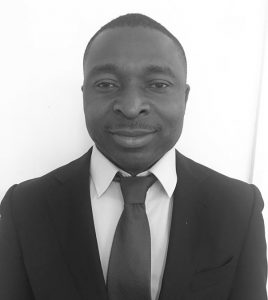 Solicitor
Joseph is a solicitor at David Benson Solicitors. He holds a BSc (Hons) degree in Political Science. He later obtained an Integrated Master's degree in Law (M-Law) at the University of Westminster in 2017 and achieved a First-Class grade in the LLB (Hons) element of the degree. Alongside this, he received Merit/Commendation in the master's and Legal Practice Course (LPC) part.
Joseph has acquired significant experience in providing specialist Business and Private Immigration representations to individuals and SMEs relating to Leave to Remain, EU Settlement Scheme (EUSS), Point Based System (PBS), sponsorship licence, ILR, Nationality, asylum, and domestic violence (ILR) applications. Joseph has also acted for clients in CMR, human rights, deportation, bail, and judicial review hearings.
Skilled and experienced in criminal law, Joseph has represented clients at the Magistrates' Court on Road Traffic matters, such as driving under the influence of alcohol or drugs, failing to provide a specimen for analysis, failing to stop/provide information after an accident, driving without insurance or licence, using a vehicle in a dangerous condition, etc. In addition, Joseph has conducted numerous Crown Court cases as well as undertaken the role of Case Progression Officer for the cases, which demonstrates his proficiency in the use of the Crown Court Digital Case System (CCDCS). Joseph has experience in liaising with the Crown Prosecution Service (CPS) and other prosecuting authorities in negotiating and facilitating out-of-court disposal of criminal cases. He has represented clients in Disclosure and Barring Service (DBS) written representations, reviews, and Upper Tribunal appeals concerning inclusion on the Vulnerable Adults' and Children's Barred Lists.
With experience in obtaining Injunctions as well as representing clients in Civil and Housing proceedings at the County Court, Joseph can be relied upon to represent his clients with determination and vigour. He has a vast understanding of Housing law involving Disrepairs, Possession Proceedings, Unlawful Evictions, and Debt claims.
Joseph has good knowledge of family law (Divorce, Application for Child Arrangement Order as well as obtaining Non-Molestation Order on behalf of his clients). He similarly has experience in commercial matters, including representing clients in Application to Extend Time for Registration of a Charge at the County Court.
Joseph is deeply passionate about professionally resolving his clients' complex legal issues and possesses the ability to assess, identify and deliver difficult and time-sensitive cases.
Joseph likes swimming, reading, and keeping abreast of current affairs.