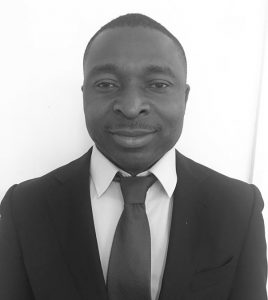 Trainee Solicitor
Joseph joined David Benson Solicitors in February 2018 as a Paralegal and he is currently a Trainee Solicitor at the firm.
He obtained a Masters in Law (M-Law) at the University of Westminster in 2014. Joseph achieved a First-Class grade in the LLB (Hons) element of the degree and Merit/Commendation in the Masters and Legal Practice Course (LPC) part.
He has since gained significant experience in various areas of law including Immigration, Crime, Civil, Housing, Family and Conveyancing law practice.
He has represented clients in multiple Case Management Review (CMR) and Bail hearings and has managed several substantive immigration hearings, appeals and judicial reviews.
Joseph has obtained Injunctions and represented clients in Civil and Housing proceedings at the County Court, such as disrepair, Possession Proceedings, Unlawful Eviction and debt claims.
He is the Case Progression Officer for Crown Court cases and he has represented clients at the Magistrates' Court on Road Traffic matters, including driving under the influence of alcohol or drugs, failing to provide a specimen for analysis and using a vehicle in a dangerous condition.
Joseph has completed seats in the Civil and Immigration Departments and he is currently undertaking a seat in the Crime Department.
Joseph likes swimming, reading and keeping abreast of current affairs.
Hourly Rate: £121 plus Vat